Psalm 84:6-11
6 Who passing through the valley of Baca make it a well; the rain also filleth the pools.7 They go from strength to strength, every one of them in Zion appeareth before God.8 O LORD God of hosts, hear my prayer: give ear, O God of Jacob. Selah.9 Behold, O God our shield, and look upon the face of thine anointed.10 For a day in thy courts is better than a thousand. I had rather be a doorkeeper in the house of my God, than to dwell in the tents of wickedness.11 For the LORD God is a sun and shield: the LORD will give grace and glory: no good thing will he withhold from them that walk uprightly.
Download Holy Bible King James (KJV) for Android
The God's word is at the palm of your hand, so you can easily read the whole Bible whenever you want and wherever you want without the need to be connected to any mobile data or wireless network.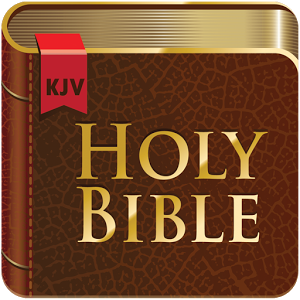 Download now