1 Corinthians 1:20-26
20 Where is the wise? where is the scribe? where is the disputer of this world? hath not God made foolish the wisdom of this world?21 For after that in the wisdom of God the world by wisdom knew not God, it pleased God by the foolishness of preaching to save them that believe.22 For the Jews require a sign, and the Greeks seek after wisdom:23 But we preach Christ crucified, unto the Jews a stumblingblock, and unto the Greeks foolishness;24 But unto them which are called, both Jews and Greeks, Christ the power of God, and the wisdom of God.25 Because the foolishness of God is wiser than men; and the weakness of God is stronger than men.26 For ye see your calling, brethren, how that not many wise men after the flesh, not many mighty, not many noble, are called:
Download Holy Bible King James (KJV) for Android
The God's word is at the palm of your hand, so you can easily read the whole Bible whenever you want and wherever you want without the need to be connected to any mobile data or wireless network.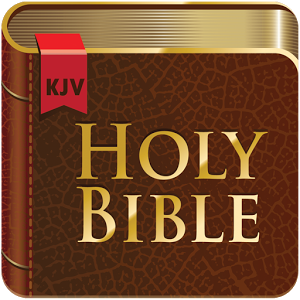 Download now